The cover has been revealed for the second book in the Article 5 series by Kristen Simmons. Breaking Point is due out February 5th 2013. I purchased Article 5 the week it released - and if you can believe it, I still haven't read it. I know, it's a travesty! But with 8 months before the second book releases, I guess I'm safe to wait a little longer!
I think the cover is wonderful, as it definitely is keeping in the same theme as the Article 5. I love when the covers for the entire series all meld together, and are not changed before the release of the entirety of the series. Let's refresh our brains on the Article 5 cover, for comparisons sake, shall we?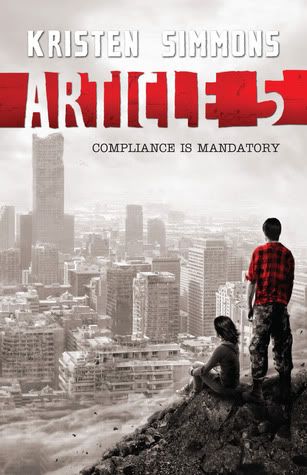 So what do you think of the covers?? I'm a sucker for very muted, neutral colors with the title or a main symbolic image in color; which is exactly what is achieved on the covers for this series. I pretty much love them!
Happy Reading!